*Update*
147 Clicks
20 Conversions
$38.30
Hey everyone, I will edit this thread and make it better as I progress.
Basically I want to share my so far SUCSESSFUL LevelUpAds experience.
Prior to hopefully getting a payout of min 50$ on Net30.
I was accepted to LUA a couple days ago, Jes helps me on Skype and other than the site being some what glitchy, it's a new site, the campaigns are good looking and seem to convert well.
I won't say what campaigns I am running.
Here is PROOF of earnings and effectiveness of LUA.
I bought a .com site for 10.17$. Last night.
48 hours later with 3 minutes of domain forwarding and 10 minutes of super easy comments on social websites.
I got 63 clicks, 10 conversions, and earning 8.25$.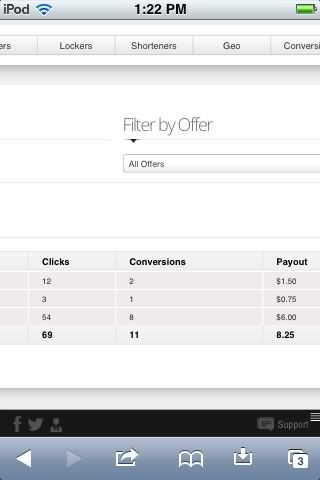 To me that's crazy, let's say 1 hour of work for 8.25$ (minimum wage), not bad.
Tho I didn't reach out 1 on 1. I just posted my website name 4 times on the world wide web.
10.17$ investment has almost paid for itself. Granted you need 50$ to payout, and who knows if I will even see the money.
BUT I WILL UPDATE THIS WHEN AND IF I DO OR NOT.
*Official Review From Meow LUA Aff. Member*
Last edited: