Joined

Jan 15, 2019
Messages

3
Reaction score

0
Points

1
Age

32
Hey there!
Today I bring the members and contributors of MoneyMakerDiscussion a private and highly profitable guide. Bellow I have pasted what is stated on our website as well as further details about our packages and what we have to offer. I hope to speak with you all soon and get everyone started making more than enough to quit their day job just like myself and over 500 others have already. Enjoy.
Here is a link to our store:
https://cortexcashsys.ecwid.com/
What is "Cortex Cash System?"
Our cash system is a compilation of proven methods to making money with little to no effort. We thoroughly guarantee you will make between
$150-$300/Day
. This is not fake or phony, we even have results to prove it from over 500 successful customers. We have sectioned and categorized all of our methods into 3 basic categories, Beginner, Advanced, and Full-Package. To start, the beginner package features 10 original methods of making money along with over 20 pages of informative directions and tips to maximize your profits while using each method. Additionally, with any package we provide a
"Make Money or Refund" Policy.
This means, if you are not making at least
$150/Day
by the time you have hit
21
days of utilizing our package and methods, you will receive a full refund. Terms and conditions apply.
We are making it easy for you to make $1000's a month just by spending no more than 1-2 hours a day on your phone or computer. It could not get any straightforward than this.
Still have questions? No problem, Feel free to reach out to us using the information at the bottom of this page. I hope to speak with you soon and help you commence your campaign to success.
About Us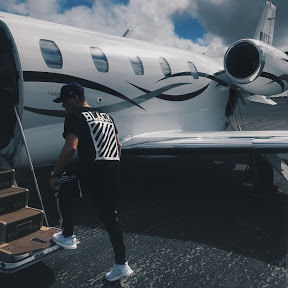 Tristan Kwasny
Cortex Cash - Head of Sales
We are a hard working team of four individuals. We all attended the same college (University of Virginia) for the same marketing and business degree. After college we realized we wanted to make a difference in lives and change them for the better. So we bought an apartment and all lived together under the same roof trading cryptocurrency & penny stocks online. Eventually we got so sick and tired of the markets that we decided to create our own business. This is where Cortex started, we got together and brainstormed ideas and scavenged the web for any conversation starters. After 7 months had gone by we ended up with a finished product, "Cortex Cash System." Our packages and guides hold over 30+ guides and eBooks each featuring 5 or more pages of detailed and informative instructions on making money, quick, fast and easy, just how it should be. We are now selling these methods for your use and success. This could be your life changing decision on your part, act now and you will not be disappointed.